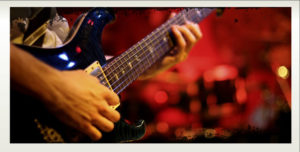 We are always looking for new bands to play at The Store. For booking consideration, email us. Here are our booking details:
General Show Details: I don"t know how much more clearer I can be about this, so I"m going to put it in a larger font and a different color!
The Store is a 21 and over bar, so even the band members have to be at least 21.  They will be carded.  Please pass this information on to any band that you may bring with you on the bill.
Load in is, at earliest, 8:00.  You have until 1am to play, but we have to be done at 1am and packed up and have the gear out of the room by 1:30am.  Most bands start between 9:30 and 10 and do 2.5 – 3 hours of music (with breaks, of course).  If you can"t do that much time, look for an opening act–our Monday Open Mics are a great place to find talented acts that may work/complement your music. I am also setting up some links to bands that may be able to work with you and you can also google any band on our calendar to see if they may sound good with your show.
There is no cover at the door, the pay is determined by a head count of the people who come to watch the show:
0-24  heads:  drinks
25-34 heads:  $2/head and drinks
35-44 heads:  $3/head and drinks
anything over 45 brings $4 a head
*Note that "drinks", mentioned above is comprised of 2 drinks per individual or 12 maximum for the night.
For our comedy shows and any other shows that do not last 2.5 – 3 hours, payout is as follows:
0-24 heads: drinks
25+ heads: $2/head and drinks
Note that "drinks", mentioned above is comprised of 1 drink per individual or 6 maximum for the night.
If you have 2 or 3 bands playing, see if they will share a drum kit and/or amps.. We have limited room for storage. We can accommodate you, but let's try to make the band turnover easier and leave more room for fans.
Our new policy is to pay bands with a check the next day or we can mail it to you.
We are working on an option-only plan to ask for a suggested donation for bands playing at The Store. Sorid details following:  if you'd like to ask your fans for a donation, you have to have someone collect the money. We can supply you with a change bank, a stamp and/or raffle tickets. If you ask for donations, we do not pay the band.
 We supply a tip jar and a bell. Our friends from babyShark turned us on to the bell–people love to ring the bell! I always put a few dollars in the jar (and rind the bell) in front of the crowd. Mention the tip jar–bands can make a good chunk of extra money.
We have our own PA system (7 channels), and 2 monitors — someone will be twisting the knobs for you. We have 4 mics/mic stands so if you"ll need more than that, please bring it. If you want to bring another act onto the bill, that"s perfectly fine–just let us know who they are and their instrumentation.  You will still be paid out by number of heads in the room, and you can make the call on how much to pay to whomever you bring onto the bill based on what you think they pulled.
Feel free to drop off flyers or email one to us at least a week before your show date. I have included some sample flyers below that are simple and look good and print well.  It is best to create the flyer in an image format (JPEG, PNG, etc.).  ALWAYS INCLUDE: 21+ and NO COVER. We always have $4.00 cans of Hamms and a drink special for the month–that"s always good to tell your fans on your social networks.  And speaking of social networks: tag us at The Store"s Facebook page  and make The Store a co-host for your Facebook event. We can put flyers up in the bar and our windows–and may bring in a few people–but  we depend on you to reach out to your fan base. You really have to bring them in….The more you do, the more you are paid!  ***Note: any fundraiser or private party including live music, forfeits The Store"s standard payout scale to bands.
The Store reserves the right to cancel any show at any time for any reason.